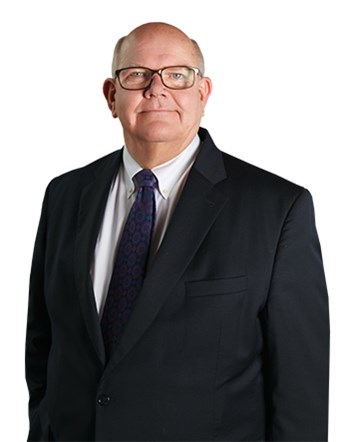 Specialties
Retail, Other
Background & Experience
Tim has over 25 years experience in the retail real estate market place. Tim's specialty is shopping center leasing along with out lot sales, sales of excess property and serving clients in the area of site selection. Work History:
Meijer, Inc.: 1971-1995 Held a myriad of positions throughout his tenure. From 1984 through 1995 served in the Real Estate Department where he achieved the position of Senior Director of Real Estate. Duties included market studies of new markets to determine the viability of new markets and the number of new stores in each market, negotiating the purchase of new sites and getting entitlements approved for new stores.
The Home Depot: 1995-2005 Director of Real Estate- Conducted market studies for new locations throughout the mid-west. Negotiated new store site purchases and leases, overseeing the due diligence process to ascertain the viability of each site, working with municipalities to obtain the proper entitlements and overseeing the construction process to assure that each project was delivered on time and on budget.
Received Real Estate Manager of the Year award 9 out of the 10 years of his employment with The Home Depot. Covered the states of Michigan, Ohio, Indiana, Kentucky, Minnesota, North and South Dakota and Western Pennsylvania.
Intellectual Property Group: 2005-2009. Started Intellectual Property Group as a real estate brokerage firm specializing in Tenant Representation. Counted among his clients, Home Depot, Kohl's, Office Depot and Great Clips. Worked mainly on an assignment basis locating new sites for clients. Negotiated leases on behalf of some clients as requested. Territory covered was the entire mid-west. Was able to forge good working relationships with many of the leading brokerage houses, developers and REITs.
Handled disposition of excess corporate real estate on behalf of several clients including Corporate Property Dispositions, Inc, The Rosen Companies, The Tabani Group and Klaff Real Estate. Tim is currently doing site location work for Pet Supplies Plus.
Education
Muskegon Community College, Muskegon, MI Grand Valley State University, Allendale, MI
Professional Associations & Designations
Commercial Association of Realtors (CAR)
Michigan Association of Realtors (MAR)
National Association of Realtors (NAR)
International Council of Shopping Centers (ICSC)
Transaction History
Rex Appliance: 48,000 SF (Sandusky, OH)
Rex Appliance: 44,600 SF (Findlay, OH) - Retail
La Mexicana Grocery: 26,000 SF (Grand Rapids, MI) - Retail
Walker Medical: 13,000 SF (Grand Rapids, MI) - Retail
Al Perri Furniture: 22,000 SF (Muskegon, MI) - Retail
O'Reilly Auto Parts: 9,800 SF (Fremont, MI) -Retail
General Dynamics: 50,904 SF (Norton Shores, MI) -Special Use
Gar's Honda: 13,600 SF (Grand Rapids, MI) -Auto Use
1845 Holton Road: 5,200 SF (Muskegon, MI) -Office
Challenge Machinery: 87,00 SF (Grand Haven, MI) -Industrial
Strategic Clients
The Home Depot
Office Depot
Kohl's
Great Clips
Ramco
Gershenson
Property Trust
The Tabani Group
Klaff Realty
Gordon Food Service
Fifth Third Bank
Zions National Bank