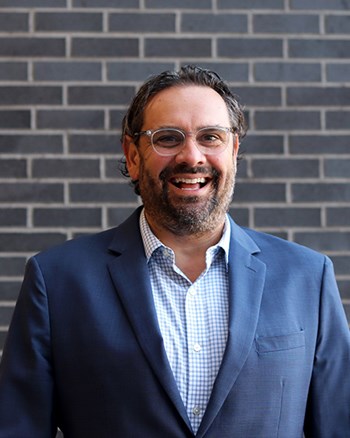 Todd Leinberger
.
NAI Wisinski of West Michigan
100 Grandville SW Suite 100
Grand Rapids, Michigan 49503
United States
T +1 616 242 1114
M 2316794457
toddl@naiwwm.com
Specialties
Retail
Scope of Service Experience
Todd Leinberger is a member of the retail division. He has almost 20 years of business, finance, and property management experience. His leasing activities include representing landlords to lease first and second generation spaces, as well as representing a mix of local, regional and national tenants. He has successfully identified and acquired sites for national retail developers, as well as represented both investors and owner occupants in dispositions. His experience in general management and brokerage has informed, his analytical and creative approach to delivering client-centered results.
Education
Eli Broad College of Business, Michigan State University, East Lansing, MI: Master of Business Administration, Integrative Management
Anderson University, Anderson, IN: Bachelor of Arts, Business Administration and Christian Education
Professional Associations & Designations
Commercial Alliance of Realtors (CAR)
Michigan Association of Realtors (MAR)
National Association of Realtors (NAR)
CAR Marketing Committee Member
ICSC Michigan Idea Exchange - Planning Committee
ICSC Annual West Michigan P3 - Planning Committee
COMMUNITY INVOLVEMENT
Grand Valley State University AD HOC Committee for Housing RFP -Committee Member
Grand Valley State University Belknap Campus Master Plan - Committee Member
Neighbors of Belknap Lookout (NOBL) - Board of Directors - Vice Chair
Safe Haven Ministries - Building Task Force
Inspire Sports Camp - Board of Directors - Treasurer
Crossroads Community Church - Local Missions Committee
AWARDS
Commercial Alliance of Realtors, Biggest Retail Sale 2019
NAI Global Scholarship to 2016 ICSC Recon - Deserving Young Professional
Transaction History
Arby's
AT&T
AutoZone
B2 Outlet Stores
Cherry Republic
Childtime Learning Centers
City BBQ
Cookie Cutters
Drury Inn & Suites
DTN Management
Family Video
Georgina's Restaurant
Gordon Food Service
Grand Valley State University
Honey Baked Ham
Hutton Development
Krimson
O'Reilly Auto Parts
Planet Fitness
Spectrum Health
Sprint Wireless
State Farm
Subway
Third Coast Development
Tutor Time
Wendy's