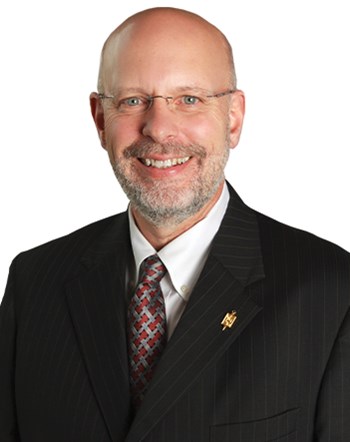 Specialties
Property Management
Background & Experience
"As one of the Principals at NAI Wisinski, I am very proud of the service oriented culture that we have created, whether it be for our external customers (clients) or internal customers (each other)." Tom Kilgore first entered the property management business in 1987 when he and his partner began developing and building residential rental property. Tom joined the property management team of Taatjes & Tol, Inc. (now NAI Wisinski of West Michigan) in April of 2000. Tom is a member of the Commercial Alliance of Realtors (CAR), Building Owners and Managers Association (BOMA), NAI Global Asset Management Council, and the Institute of Real Estate Management (IREM).
In September 2005 he received the Certified Property Manager (CPM®) designation from IREM. What is the Institute of Real Estate Management (IREM)? IREM was founded in 1933 and is an affiliate of the National Association of Realtors. Its core purpose is to advance the profession of real estate management while helping real estate managers prosper and add value to their companies and the properties they manage. What is a Certified Property Manager (CPM®)? Receiving the CPM® Designation is the equivalent of receiving a Masters Degree in property management. The following is a highlight of the requirements. Education – though IREM courses, through other organizations, through academic achievement (several hundred hours) Experience – minimum of 36 months of qualifying real estate management experience Ethics – promise to uphold the IREM Code of Professional Ethics and pass the IREM ethics course Examination – show competency in all aspects of real estate management by passing a certification exam. In addition, demonstrate the practical application of all that has been learned on the job and in the classroom through a written management plan. "I work to achieve the best possible return on investment for my clients, by diligently managing their property with the honesty and integrity founded in my Christian faith."
Education
Ferris State University, Big Rapids, MI Associates Degree Davenport College, Grand Rapids, MI Institute of Real Estate Management, Chicago, IL CERTIFIED PROPERTY MANAGER®
Professional Associations & Designations
Commercial Alliance of Realtors (CAR) 2006—Chair, Membership Committee 2005—Vice Chair, Membership Committee
IREM Chapter 62 2010 & 2011—President 2008 & 2009—President Elect 2006 & 2007—Chair, Education Committee
Certified Property Manager (CPM)
Transaction History
Currently managing over 1 million square feet of office, retail and industrial property.