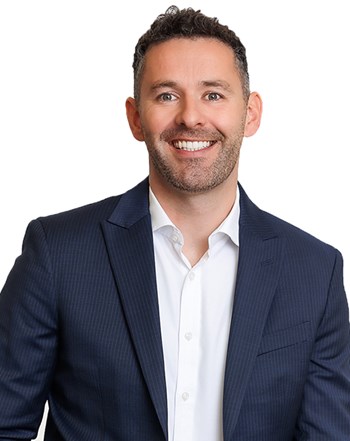 Background & Experience
Kevin O'Reilly is a commercial real estate agent with twelve years of experience. He has a strong track record in acquiring, selling, and leasing commercial real estate. Kevin prides himself on providing dynamic, creative, and innovative solutions to deliver and achieve optimum results for his clients.
After being involved in brokerage for a variety of domestic and international clients in Dublin, Ireland for more than a decade, he relocated to Grand Rapids, Michigan to launch his career stateside. In a previous role, Kevin sat on the European and Worldwide Occupier Solutions Teams at Avison Young collaborating with brokers in North America and Europe. He was responsible for developing and facilitating new business with existing international Avison Young clients that were considering opportunities in Ireland.
Key clients include Bloomberg, the Royal Bank of Scotland, The National Oil Reserve Agency (NORA), ResMed, HubSpot, and Rapid Ratings.
Kevin's goal is to provide all his clients with carefully considered, impartial real estate expertise and advice, empowering them to achieve their business goals.
Outside of his professional life, Kevin is an avid golfer and previously played the Irish sport of hurling for Dublin. These days, Kevin is adjusting to the Midwestern way of life, gardening and doing home renovations with his wife, Jaclyn, and spending time with their family and friends.
Education
BSc (HONS) in Property Studies
▪ Society of Chartered Surveyors Ireland (SCSI) & Technological University Dublin Subjects Studied: Economics, Marketing, Digital Marketing, Valuation, Property Economics, Land Use Economics, Land Surveying, Information Technology, and Construction Studies

BSc (Real Estate) in Auctioneering Valuations & Estate
▪ School of Real Estate & Construction Economics, Technological University Dublin Subjects Studied: Economics, Property Economics, Land Use Economics, Land Surveying, Construction Economics, Accounting, Quantitative Methods, Valuations, and Information Technology